Help for the Grieving
Your world is falling apart. Somehow, the rest of the world is going about its business, but for you, nothing is the same. You can't call them anymore, you can't text, and you can't see their smile or hear them laugh. You've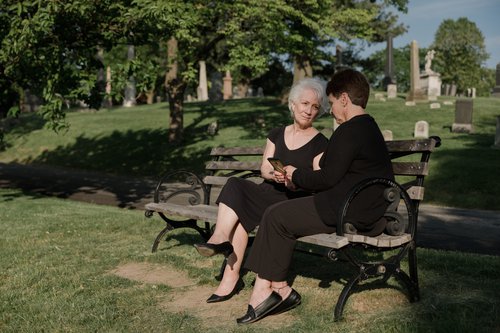 lost someone you love, and it feels like you've lost a part of yourself, too.
Though we know that we could lose someone we love at any moment, we are never prepared for the shock of them really being gone. So, how can you begin to navigate this uncharted wilderness of grief? Below are a few suggestions you may find helpful:
Be patient. Think of yourself as if you are in an intensive care unit at the hospital. Your heart, soul and spirit will need time and special care to heal from this loss. Be patient with yourself, don't be afraid to cry, and try to eat, sleep, and take care of your basic needs. Get up every morning and get dressed, even if it's all you can do that day. Spend time with family who also love and miss your loved one. Ask for help with difficult tasks when you need it. Your closest loved ones will likely be happy to lend a hand.
Talk about your loved one. Share your story and process your emotions out loud. After some months have passed, others may urge you that it is time to "let go" and "move on" with your life. In reality, the only way to heal from grief is to work your way through it at your own pace. Avoiding it doesn't work. Numbing it doesn't work, and ignoring it doesn't work. You must go through it, and talking about your loved one helps. Try to find understanding friends who will listen without judgment.
Understand the intentions of friends. Friends and acquaintances often don't know what to say or how to respond to a loss. They may want to make everything better and "fix it." Unintentionally, their words end up hurting more than helping at times. Words such as: you look so good!, be strong, she's in a better place, there's a reason for everything, it was time for her to go home, at least he's no longer in pain, and so on may seem like salt in your wound. Friends don't mean to minimize your pain or say hurtful things, they simply don't understand that all you need is a listening ear, a shoulder to cry on, or somebody just to sit silently with you. Don't be afraid to tell your closest friends what you really need to hear.
Choose to forgive. Forgiveness is one of the least understood but most important aspects of healing after loss. Researchers are finding that negative emotions such as prolonged anger and bitterness can actually cause harm to our physical bodies. They also prevent us from finding peace in the memory of our loved one and can lead to depression or complicated grief. To find closure and peace in the relationship, we must choose to forgive, even if we don't understand all the "whys."
Perform an act of kindness. Once you feel like you've moved out of the ICU, it's time to do some rehabilitation for your heart, soul, and spirit. Acts of kindness help boost positive emotions and provide long-lasting feelings of happiness. To give yourself and others a boost of positive emotions, perform an act of kindness that is not too taxing on your energy reserves. It could be as simple as paying for the person's coffee who is next in line behind you, or doing something to honor your loved one's memory.
Try something new. Sometimes trying something you've never done before can help you to grow and experience renewal and gain a fresh perspective on life. Try taking a class, traveling somewhere you've never been, or expressing yourself through writing a poem or story remembering your loved one. As you engage your heart and reinvest in life, you will find that you have more energy to meet the demands of daily living.
Seek help for complicated grief. Complicated grief may arise when you feel overwhelmed by the loss you have suffered. Drugs, alcohol, depression, or other harmful behaviors may seem like the only way to fill the void and numb the pain. But grief is like a volcano that must erupt. Any attempt to push it aside, medicate it, or numb it will only be a temporary solution. Eventually, the pressure will build and grief will demand a way out. If you think you may be dealing with complicated grief, please seek the help of a therapist, counselor, spiritual leader, or even a support group that can walk alongside you through this difficult journey.
Grief Resources
If you would like some information to help you through the grief process, the following is a list of reading materials and websites:
Canfield, Jack and Mark Victor Hansen. Chicken Soup for the Grieving Soul. Deerfield Beach, FL: HCI, 2003.
Canfield, Jack, Mark Victor Hansen, and Amy Newmark. Chicken Soup for the Soul: Grieving and Recovery. Cos Cob, CT: Chicken Soup for the Soul, 2011.
Cross, Darlene F. A New Normal: Learning to Live with Grief and Loss. Las Vegas: Darlene F. Cross, 2010.
Curry, Cathleen. When Your Spouse Dies. Notre Dame, IN: Ave Maria Press, 1990.
Deits, Bob. Life After Loss. Tucson, AZ: Fisher Books, 1988.
Emswiler, James P. and Mary Ann Emswiler. Guiding Your Child Through Grief. New York: Bantam, 2000.
Estlund, Annie. For Widows Only! Lincoln, NE: iUniverse, Inc., 2003
Fumia, Molly. Safe Passage: Words to Help the Grieving. York Beach, ME: Conari Press, 2003.
Grollman, Earl A. Living When A Loved One Has Died. Revised Edition. Boston: Beacon Press, 1997.
Jenkins, Bill. What to Do When the Police Leave: A Guide to the First Days After Traumatic Loss. 3rd Edition. Oklahoma City, OK: In-Sight Books, Inc., 2001.
Kubler-Ross, Elisabeth. On Grief and Grieving. New York: Scribner, 2005.
Mitchell, Ellen. Beyond Tears: Living After Losing a Child. New York: St. Martin's Griffin, 2009.
Noel, Brook and Pamela D. Blair. I Wasn't Ready to Say Goodbye. Naperville, IL: Sourcebooks, Inc., 2008.
Peterson, Randy. When You Lose Someone You Love. Lincolnwood, IL: Publications International, 2007.
Rando, Therese A. How To Go On Living When Someone You Love Has Died. New York: Bantam Books, 1991.
Schiff, Harriet S. Living Through Mourning. New York: Viking, 1988.
Wolfelt, Alan D. Understanding Your Grief. Ft. Collins, CO: Companion Press, 2004.
Social Security
When a loved one dies, there are certain things you need to know about survivor's benefits. You should immediately contact the local Social Security Office and apply for survivor's benefits because in some cases, benefits may not be retroactive.
How Much Are the Benefits?
Social Security pays out a special one-time payment of $255 to a surviving spouse or eligible child of a qualifying recipient. Additional monies due will depend on the earnings of the deceased. The more he or she paid in Social Security, the higher the monthly benefits.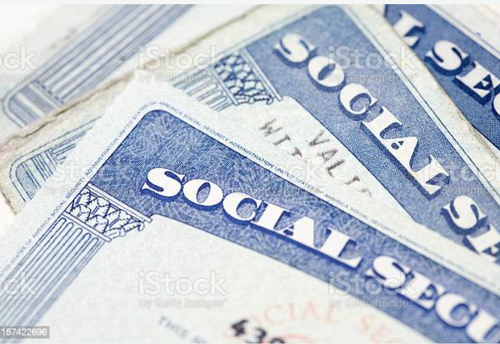 Who Is Eligible to Receive the Monthly Benefits?
Social Security survivor benefits may be paid to eligible family members including:
Widow or widower - full benefits at retirement age or older, or reduced benefits as early as age 60. A disabled widow can receive benefits as early as age 50.
Widow or widower - at any age if he or she is taking care of the deceased's child under the age of 16 or disabled.
Unmarried children - until the age of 18. Children can receive benefits at any age if they were disabled before the age of 22 and have not recovered from their disability.
Dependent parents - at the age of 62 and older.
Divorced spouses - a divorced spouse is eligible to receive survivor's benefits at age 60 (or 50 if disabled) if the marriage lasted 10 years or more. The divorced spouse is also eligible to receive benefits without meeting the length-of-marriage requirement if he or she is caring for the deceased's natural or legally adopted child under the age of 16 (or if the child is disabled).
Attorneys
Due to laws changing constantly and the variety of circumstances generally surrounding wills and estates, we strongly recommend you seek legal advice from an attorney if you are planning ahead or if you have recently lost a loved one. Generally, wills are probated, meaning the estate is legally divided according to the details in the will under a court's direction. Unfortunately, if there is no will, the estate will be probated according to state law. We can recommend a trusted attorney if you have need for someone to assist in preparing a legal will, estate planning, Medicaid planning, or settling a loved one's affairs.
Life Insurance
In order to file a claim to receive payment from a life insurance policy, you will usually need two documents: a death certificate and a statement of claim. Additional information may be required by the life insurance company, depending on specific circumstances.
You may need the following information before filing a claim: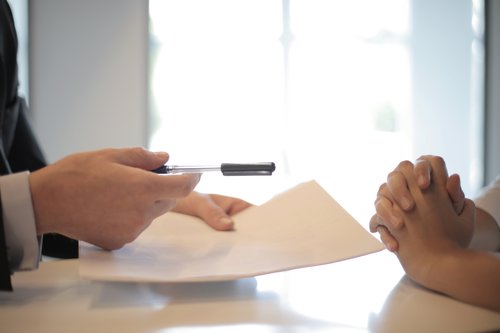 Policy number and the face amount
Full name and address of the deceased
Occupation and date last worked of the deceased
Date and place of birth of the deceased
Date, place, and cause of death
Name, age, address, and Social Security number of the claimant
A life insurance claim generally takes 4 to 6 weeks to process for payment if there are no delays, red flags, or issues with the claim. Our staff will assist the family in filing for insurance benefits at no additional charge. Many of the families we serve choose to assign a portion or all of the life insurance benefits to pay for their loved one's funeral bill. If this is the case, the beneficiary of the insurance policy will sign an assignment form to allow the insurance company to pay the amount of the funeral bill to the funeral home. The remainder of the policy proceeds, if any, will be paid to the beneficiary.